OSBORNE HEAD & NECK FOUNDATION
MSP Faculty
Community Programs
Medical Scholars Faculty
Learn more about the faculty who lead the most advanced, hands on, medical mentorship program for high school students in the country.

MSP Faculty
Ryan Osborne, MD
Head and Neck Surgical oncology – OTOLARYNGOLOGY
Ryan F. Osborne, MD FACS, is an an internationally-renowned expert in head and neck oncology. He specializes in the development of minimally invasive techniques in the treatment of parotid gland tumors, including a technique that leaves no facial scars. Dr. Osborne is the Director of Head and Neck Surgery at the Osborne Head and Neck Institute (OHNI), and serves as President of the Osborne Head and Neck Foundation. Through these organizations, Dr. Osborne is dedicated to creating a center of excellence where patients' comprehensive needs can be delivered; respected surgeons are able to collaborate and advance surgical techniques; and to pursue clinical and biomedical research projects to advance the diagnosis and surgical management of patients.

Before starting his own practice, Dr. Osborne was the Director of the Head and Neck Cancer Center at Cedars-Sinai Medical Center. He is a Board Certified Diplomat of the American Academy of Otolaryngology- Head and Neck Surgery, a Fellow of the American College of Surgeons, A Member of the Society of University Otolaryngologists/ Head and Neck Surgeons, and A Member of the Triological Society.
MSP FACULTY
Puneet Chandak, MD
Radiology
Dr. Puneet Chandak is a renowned Radiologist and entrepreneur from the Bay area. Living in both Fremont and Beverly Hills, he owns and operates high end Radiology clinics, Stem Cell clinics, as well as Cosmetic Surgery and Integrative Medicine practices.

Professionally, he received training at the finest Schools in New Delhi, India, and then went on to do a post-doctoral fellowship from Erasmus University in Holland, and an additional post-doc fellowship in Bioinformatics from Harvard and MIT residency training at Case Western Reserve University and UCSF-Stanford Medical centers. He also acquired a third post-doc fellowship in cancer diagnostics from Cornell University /Sloan Kettering Cancer Center in Manhattan.

Dr Chandak is passionate about the latest breakthrough in medicine, Stem Cells. He feels it can offer benefits to people in a variety of ways, including alleviating chronic pain, preventing joint replacements, Erectile Dysfunction, and benefitting quite a handful of "untreatable disorders" such as MS, ALS, and Alzheimer's. Because this conditions have little hope for cure, and have very limited treatment options, to the patients facing them, Stem Cells have become a source for hope. Dr. Chandak's passion is a commitment to helping improve people's life on a daily basis.
MSP FACULTY
Sandra Lee, MD
Dermatology
Sandra Lee, MD, aka Dr Pimple Popper, is a board-certified dermatologist, skin cancer surgeon, and cosmetic surgeon, who is a regular guest dermatologist on various TV shows. She is known for her YouTube Channel, and TV series, Dr. Pimple Popper, as well as her line of skin care products, SLMD Skincare. Lee is followed by over 6.6 million people, and has been viewed over 1 billion times on YouTube. She has made guest appearances on Jimmy Kimmel Live, and is one of the most well-known dermatologists in the United States.
MSP FACULTY
Brigham C. Willis, MD, MEd
Pediatric Critical Care
Brigham C. Willis, MD, MEd is the Senior Associate Dean of Medical Education at the University of California, Riverside School of Medicine. Prior to coming to Riverside, he served as Associate Fellowship Director for Pediatric Critical Care Medicine at the University of Texas Southwestern, and was active in medical student and resident education. He next taught extensively at medical schools in Phoenix from 2008-2020. Of note, he was selected as a Master Educator by the Class of 2015 at the University of Arizona, the highest teaching honor bestowed at the college. Brigham has multiple areas of scholarly interest, including pulmonary cell biology and physiology, cardiac physiology and outcomes, medical educational candidate selection process improvement, competence-based medical education, and physician motivations for scholarly work. He enjoys mentoring learners of all levels.
MSP Faculty
Jason Hamilton, MD
FACIAL PLASTIC, RECONSTRUCTIVE SURGERY & OTOLARYNGOLOGY
Jason S. Hamilton, MD FACS is the Director of Facial Plastic and Reconstructive Surgery for the Osborne Head and Neck Institute, and is a double board-certified diplomate of the American Board of Facial Plastic and Reconstructive Surgery and the American Board of Otolaryngology / Head and Neck Surgery.

Dr. Hamilton has advanced expertise in plastic, reconstructive, and aesthetic surgical techniques, with a particular interest in facial reconstruction after head and neck surgery or trauma, septal perforation repair, primary and revision nasal surgery, and rhinoplasty. Dr. Hamilton began his love of medicine at Duke University, and completed his formal training with a prestigious fellowship in facial plastics and reconstructive surgery awarded through the American Academy of Facial Plastics and Reconstructive Surgery. This one-on-one training, under internationally renowned Master Plastic Surgeons, constitutes the finest training in Plastic Surgery in the world. He is sought after internationally for his expertise.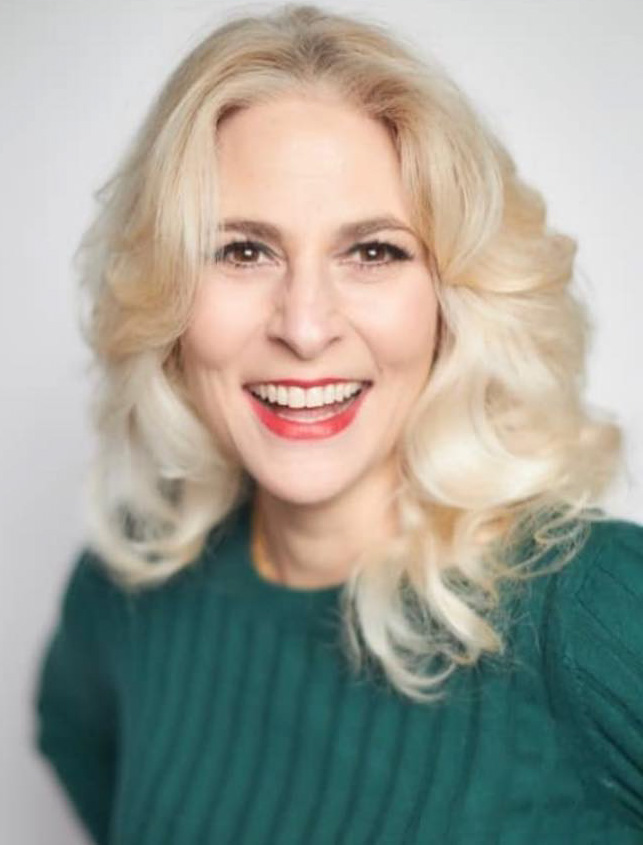 MSP FACULTY
Celina Nadelman, MD
Cytopathology
Dr. Celina Nadelman, known as "The Cancer Biopsy Doctor" is one of very few doctors in the U.S. to uniquely serve as both a board certified cytopathologist and a fine needle aspiration (FNA) specialist. In addition to operating her own FNA clinic and in-office laboratory practice in Beverly Hills, California, Dr. Nadelman performs the same dual-role services at Los Angeles County's Martin Luther King, Jr. Outpatient Center, and is also a clinical instructor at UCLA's David Geffen School of Medicine Greater Los Angeles Training Cytotechnology Consortium. She is a published author in basic science, pathology and cytopathology.
MSP FACULTY
Charles E. Toulson, MD
Orthopedics – Joint Specialist
Dr. Charles E. Toulson is a board-certified orthopedic surgeon who is fellowship-trained in joint replacement and revision surgery from the No. 1 hospital in the U.S. for orthopedics. He has a wealth of experience helping patients live their life to the fullest by restoring their legs to function at the best level possible. He is well-versed in the latest advancements in orthopedic surgery, including robotic-assisted hip and knee replacement. Dr. Toulson is sought after for his excellent patient outcomes. Dr. Toulson is the only surgeon in the Dallas area who combines the minimally invasive direct anterior hip replacement surgical technique with the precision accuracy of robotic assistance when it comes to knee replacements.

Dr. Toulson received his bachelor of applied science in biology from Duke University, and his doctor of medicine degree from the University of North Carolina at Chapel Hill. He earned his executive MBA from Baylor University in Waco, Texas. Dr. Toulson trained at the Johns Hopkins Hospital and completed his subspecialty training at the Hospital for Special Surgery in New York, which has the top orthopedic program in the country. Dr. Toulson has paved the way for two major hospitals in North Texas to achieve the elite status of being accredited as Joint Replacement Centers of Excellence.

Dr. Toulson founded Alpha Orthopedics & Sports Medicine to provide the very best orthopedic care possible for patients with all stages of arthritis. The business has grown and now serves patients at two locations: in McKinney and Sherman, Texas.
MSP FACULTY
Ali H. Mesiwala, MD
Neurosurgery
Dr. Ali H. Mesiwala is a board-certified neurosurgeon specializing in the development of novel technologies and minimally invasive techniques for both spinal and cranial surgery. He is a fellowship-trained expert in complex spinal procedures, including deformity correction and revision surgery, as well as disc replacement operations. With more than 75 percent of Dr. Mesiwala's cases now performed in the outpatient setting, he is focused primarily on optimizing the patient experience, reducing recovery time through minimally invasive techniques and improving outcomes. Embracing a patient-centric philosophy, Dr. Mesiwala prides himself on delivering comprehensive, compassionate and consistent care. His commitment to helping patients identify and understand the often complex problems they face is key to restoring their function and improving quality of life.
MSP FACULTY
Jasmine S. Hayes-Adams, MD
OpHthalmology
Dr. Jasmine S. Hayes-Adams is an ophthalmologist in Harbor City, California and currently practices at Kaiser Permanente South Bay Medical Center. Dr. Hayes-Adams received her medical degree from Harvard Medical School and has been in practice for over 19 years.
MSP FACULTY
Ronen Nazarian, MD
Otology & Otolaryngology
Dr. Ronen Nazarian is the Director of Otology and Restorative Hearing Surgery at Osborne Head and Neck Institute in Los Angeles, CA. Dr. Nazarian has a passion for treating hearing and balance disorders, particularly severe hearing loss, ringing in the ears, noise sensitivity, chronic ear infections, cholesteatoma, Meniere's disease, and other causes of vertigo. He is board-certified in Otolaryngology-Head and Neck Surgery and has completed fellowship training in Otology and Skull Base Surgery.

Dr. Nazarian was raised in Los Angeles, completing his undergraduate education at UCLA and medical school at USC. He is an accomplished public speaker and has presented at national and international meetings, including the American Academy of Otolaryngology, the 5th International Congress on Bone Conduction Hearing and Related Technologies, the 14th Symposium on Cochlear Implants in Children, and the Annual Triological Meeting.
MSP FACULTY
Clark Fuller, MD
Thoracic Surgeon
Clark Fuller, MD possesses extensive experience in minimally invasive thoracic surgery, with expertise in lung cancer and lung metastases screening and treatment, esophageal cancer and motility disorders, disease of the thymus, aerodigestive tract stenting, and chest wall tumors. Dr. Fuller has contributed immensely to the medical field, authoring numerous chapters and articles in thoracic surgery textbooks, and is involved with several medical societies, including the Society of Thoracic Surgeons. Dr. Fuller is also a key investigator with the major oncologic clinical trial groups CALBG and ASCOG, and serves as a medical consultant for the Jet Propulsion Laboratory's Early Detection of Lung Cancer Project.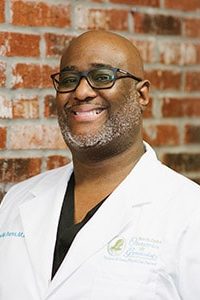 MSP FACULTY
Lavias Burns, MD
Obstetrics and Gynecology
Dr. LaVias M. Burns knew he wanted to become a doctor at an early age. By the time he was twelve, he was researching at the local library how he was going to make his career goals come true. In high school, Dr. Burns was a high achieving student. His achievements afforded him the opportunity to attend Duke University where he received an undergraduate degree in history and prepared to attend medical school. Dr. Burns earned his doctorate in medicine from the University of Illinois' College of Medicine.
‍
After medical school, Dr. Burns became an OB/GYN resident physician at North Oakland Medical Centers in Pontiac, IL. After residency, Dr. Burns returned to his hometown located in Saint Louis' Metro East, IL area to practice medicine for eleven years. Dr. Burns' desires to broaden his talents, led him to accept an opportunity to join the Carle Physician Group in the Urbana-Danville area of East Central Illinois. During his seven years of service with this organization, Dr. Burns focused on developing his laparoscopic skills as well as acquiring the knowledge and skills necessary to perform robotic surgeries.
MSP FACULTY
Mary Lynn Moran, MD
Facial Plastic, Reconstructive Surgery & Otolaryngology
Mary Lynn Moran, M.D., is double board certified by the American Board of Facial Plastic and Reconstructive Surgery and the American Board of Otolaryngology, specializing in head and neck surgery. Her professional memberships include American Academy of Facial, Plastic & Reconstructive Surgery (AAFPRS). She has been in practice for over 25 years and is committed to the art and science of her craft. She pursues knowledge of the most current trends in plastic cosmetic facial and reconstructive surgery and tries to balance that with a conservative and safe approach to the care she delivers. As a former voluntary clinical faculty member at Stanford, Dr. Moran is still involved with mentoring residents, fellows and medical students. She gives many seminars on the aging process, discussing how to reverse and prevent some of the changes that occur.
MSP FACULTY
Zuri A. Murrell, M.D.
Colorectal Surgeon
Dr. Zuri A. Murrell, M.D., is a proctologist, and a renowned colorectal surgeon. He specializes in issues ranging from colon cancers and Crohn's disease to hemorrhoids, colitis and inflammatory bowel syndromes. As the Director of the Colorectal Cancer Center at Cedars-Sinai, a team that pioneers colorectal cancer treatments he has conducted numerous, high-profile research studies and remains at the forefront of innovative developments in colon and rectal surgical techniques. His extensive qualifications place him within an elite circle of the top surgeons in the United States.

He is a member of the American Board of Colon and Rectal Surgery, the American Board of Surgery and the American Medical Association. He has completed advanced training with fellowships in Colorectal Surgery from Cedars-Sinai Medical Center in 2008 and Laparoscopic Colorectal Surgery from the University of California, Irvine in 2007. Dr. Murrell is a Magna Cum Laude graduate of Morehouse College and completed his medical degree at the University of California, Los Angeles.
MSP FACULTY
Michael Godin, MD
FACIAL PLASTIC, RECONSTRUCTIVE SURGERY & OTOLARYNGOLOGY
Dr. Michael Godin is a double Board Certified Facial Plastic and Reconstructive Surgeon, and one of only 39 accredited Fellowship Directors in the United States. Since 1993, he has served as the Director of Facial Plastic and Reconstructive Surgery in the Department of Otolaryngology / Head and Neck Surgery at the Medical College of Virginia. Dr. Godin has been invited to demonstrate his innovations in cosmetic facial surgery to other physicians in courses throughout the country, all while enjoying the positive, creative, and artistic nature of his profession. Dr. Godin currently has a bicoastal facial plastic surgery practice treating patients in Beverly Hills, CA and Richmond, Virginia.
MSP FACULTY
Olga Ceron, MD
OpHthalmology
Dr Cerón is a board-certified vitreo-retinal specialist bringing expertise to the care of
retinal diseases, including diabetic retinopathy, macular degeneration, vascular diseases of the retina, inherited retinal diseases, and retinal detachment. She has over 22 years of experience in the field of medicine and is a clinician scientist. Dr. Ceron was accepted to the Global Clinical Scholars Research Training Program (GCSRT) at Harvard Medical School (HMS) class of 2018-2019, which provides clinicians and clinician-scientists advanced training in the methods and conduct of clinical research with concentration in clinical trials. She has various publications in the field of Ophthalmology.

Dr Cerón received her Medical Degree from Creighton University School of Medicine and completed her Ophthalmology residency at Charles Drew University School of Medicine/Martin Luther King Hospital in Los Angeles County. She completed a fellowship in Medical Retina at the Beetham Eye Institute/Joslin Diabetes Center/Harvard Medical School in 2006 and completed a fellowship in Surgical Retina at the Massachusetts Eye and Eye Infirmary/Harvard Medical School in 2007 in Boston. She has been on staff at Beth Israel Deaconess Medical Center (BIDMC),Massachusetts Eye Research and Surgery Institution (MERSI), University of Massachusetts Medical School/UMASS Memorial Medical Center, Reliant Medical Group, Part of OptumCare and currently, she is associate clinical research medical director in Ophthalmology at Novartis Pharmaceuticals.


MSP FACULTY
Randolph J. Sealey, M.D.
Orthopedics – Foot and Ankle specialist
Dr. Randolph Sealey is the only fellowship-trained orthopaedic foot and ankle subspecialist in the greater Danbury area. He acquired his ankle reconstructive surgery expertise during his fellowship at the world-renowned Institute for Foot and Ankle Reconstruction at Mercy Medical Center in Baltimore, Maryland. In 2008, he became the recipient of the prestigious Roger A. Mann Award, the highest clinical research honor given by the American Orthopaedic Foot and Ankle Society.

Dr. Sealey has extensive training, ranging from simple hammer toe and bunion correction, to complex tendon and deformity correction (such as in severe flat feet). Dr. Sealey also specializes in the revision of failed foot and ankle procedures and the care of arthritic ankle and foot joints. He has become a major referral resource for complex foot and ankle trauma including tib-fib (pilon), calcaneus, talus, Lisfranc, and metatarsal fractures or dislocations. In addition, Dr. Sealey has broad training in total ankle replacement having completed training at one of the busiest ankle replacement centers in the United States.
MSP FACULTY
Umang Mehta, MD
FACIAL PLASTIC, RECONSTRUCTIVE SURGERY & OTOLARYNGOLOGY
A double board-certified, Beverly Hills-trained facial plastic surgeon, Umang Mehta, MD specializes exclusively in the face and neck. Dr. Mehta has a passion for rhinoplasty, with expertise in even the most complex of revision rhinoplasty cases. He also has expertise in face, neck and eyelid surgery and offers the latest in surgical and nonsurgical techniques to maximize your results and minimize your recovery time. His many years of experience in both plastic surgery and head and neck surgery ensure that he is fully equipped to incorporate both the functional and aesthetic considerations of your procedures.

Besides cosmetic surgery, Dr. Mehta has expertise in all aspects of facial reconstructive surgery, including facial fractures, lacerations, and reconstruction following skin cancer excision (Mohs Surgery). Dr. Mehta is a member of the prestigious American Academy of Facial Plastic and Reconstructive Surgery (AAFPRS). He has also been featured in numerous regional, national and international magazines and newspapers.
MSP FACULTY
Chris Branner, MD
Pediatric Gastroenterologist
Chris Branner, MD, is the Specialty Medical Director for the Urgent Care Division at Atrium Health. He began with Atrium Health in October of 2012 as an urgent care pediatrician and was promoted to assistant specialty medical director in 2014. He leads a team of providers and staff across 30 urgent care locations in North and South Carolina. Dr. Branner received his undergraduate degree from Duke University and earned his medical degree from Wake Forest University. Dr. Branner completed his master's degree in public health, as well as a pediatric gastroenterology fellowship, at Vanderbilt University.
MSP FACULTY
Michelle Ischayek, DO
Emergency Medicine
Dr. Michelle Ischayek, DO is an emergency physician at Cedars Sinai Medical Center. She is a clinical instructor, co-chair of the Joint Practice Committee (JPC), the emergency medicine physician assistant (PA) clinical coordinator, and an active member of the performance improvement committee. Dr. Ischayek is board certified in both Emergency Medicine & Family Medicine. Her clinical and academic interests include teaching and doing research. She teaches residents and PA's during weekly grand rounds and is currently working on various research projects. Dr. Ischayek is an excellent speaker who has lectured about various emergency medicine topics at many conferences.

Dr. Ischayek was born and raised in Los Angeles. She completed her undergraduate education at UCLA and medical school at Western University of health sciences. She completed her residency in Philadelphia, Pennsylvania.
MSP FACULTY
Sean M. Jones-Quaidoo, MD
Orthopedics – Spine Specialist
Dr. Sean M. Jones-Quaidoo is a board certified and fellowship trained orthopaedic spine specialist in Dallas, TX. His specialty is degenerative spinal disorders including osteoarthritis, degenerative disc disease, and slipped or herniated discs. Dr. Joned-Quaidoo attended the University of Virginia for residency and was accepted into fellowship in spine surgery at the prestigious Norton Leatherman Spine Center in Louisville, Kentucky. The training received during his fellowship was under the direction of both orthopaedic and neurosurgeons, giving him a unique and broad exposure to complex spine issues and techniques to address them. Dr. Jones-Quaidoo has published many peer-reviewed papers and made scholarly presentations in well-known orthopaedic journals and societies both in the United States and internationally.
MSP FACULTY
Ms. Terry Elliott, PA-C
Otolaryngology
Terry Elliott, B.S., M.Ed., PA-C, is a board certified physician's assistant and member of the American Academy of Otolaryngology – Head and Neck Surgery. Ms. Elliott serves as the practice manager, where she trains and currently supervises the staff of the Osborne Head and Neck Institute. She is an outspoken advocate of patient rights and has instituted policies that focus on clinical ethics while optimizing the patient experience. Ms. Elliott is also an integral part of several educational initiates, including the Medical Scholars Program, seeking to mentor aspiring young clinicians. Terry's is currently pursuing a law degree.
MSP FACULTY
Dr. Ebonie Vincent, DPM
Podiatry
Dr. Ebonie Vincent, DPM is an expert foot and lower leg specialist in Orange District, California. She carries considerable authority in negligibly intrusive surgical techniques, restorative and reconstructive foot and lower leg medical procedure, diabetic appendage rescue, pediatric foot condition and sports medications.

Dr. Vincent learned under top Orthopedic and podiatric doctors in cutting edge medications for patients with upper and lower appendage length disparities, appendage deformations, non-associations, bone imperfections, bone contaminations, joint contractures, foot disfigurements and shot stature at The Rubin Institute for Advanced Orthopedics/ International Center for Limb Lengthening in Baltimore Maryland.
MSP FACULTY
Noelia Fedi, MBA
International Medicine – Health Administration
Noelia is a senior surgery coordinator and heads up the International Health and
Telemedicine Department at the Osborne Head and Neck Institute. She has
been a key element in facilitating the care of patients from all over the world, whether in Los Angeles, London or the Congo. Her experience has been invaluable to development of the Osborne Head and Neck Foundation's International Medical Missions Program since 2016. She has travelled abroad to provide care to patients in Ethiopia, Peru, and Belgrade. Her goal is to impact people's lives long term, to improve their outlook on international medicine and make them feel "at home" regardless of how far they've traveled.

Noelia graduated with a Bachelor's degree in Health Administration from CSUN,
and continued her education at Pepperdine University where she obtained a
Master's degree in Business Administration with a focus on Leadership and
Managing Organizational Change. Originally Noelia is a native from Argentina. She currently resides Valencia, CA, with her husband and 3 children, and enjoys running marathons during her spare time.
MSP FACULTY
Laurie Hanna, CRNA
Anesthesia
Laurie has been a nurse anesthetist for 25 years with the last 18 focused on outpatient anesthesia. She attended Eastern Washington University as an undergraduate and UCLA Program of Nurse Anesthesia to earn her MS in Nurse Anesthesia from UCLA School of Medicine.

Her relationship with OHNI began in 2007. It is here her passion for head and neck anesthesia was born. The challenge of managing difficult airways definitely keeps her coming back for more. She has attended Medical Missions with OHNI Foundation to Belize, India and Peru. Additionally, Laurie will head to Guatemala with the Foundation this December.
MSP FACULTY
Steve Jurich
Executive Vice President and CEO of AAFPRS
Steve Jurich is the Executive Vice President and CEO of The American Academy of Facial Plastic and Reconstructive Surgery (AAFPRS). Jurich is a graduate of Adelphi University in Garden City, NY. For nine years, he was the Senior Vice President and Chief Operating Officer of the National Home Infusion Association (NHIA). Prior to his tenure at the NHIA, Jurich held positions as Vice President of Education and Shared Learning for the American Association of Homes and Services for the Aging (now Leading Age) and as Director of Operations and Development for the Continuing Care Accreditation Commission.
MSP FACULTY
Dr. Joan Coker
Otolaryngology
Dr. Coker is a Board Certified Otolaryngologist, having graduated from the Medical College of Ohio, and completing her residency in Otolaryngology at the King / Drew Medical Center in Los Angeles. She then attended Stanford University where she completed a fellowship in the surgical management of obstructive sleep apnea under the guidance of Dr. Nelson Powell, Robert Riley and Richard Goode. Dr. Coker holds membership in the Medical Society of Delaware, The American Academy of Otolaryngology, and is a fellow of the American College of Surgeons. She enjoys mentoring students, and currently serves as Board President of The Kuumba Academy Charter School in Wilmington, Delaware.
MSP FACULTY
James Hogue, MA, CCA
Prosthetics
James Hogue, MA, CCA, earned his Bachelor of Arts degree in Biology and Art from San Jose State University and Master of Arts degree in Biomedical Communications from the University of Texas Southwestern Medical Center at Dallas, where, in addition to medical illustration, he studied 3D modeling and prosthetics. Jim has had experience as a medical illustrator and sculptor at the Mayo Clinic, and as an anaplastologist at the University of Minnesota Dental School, Dept. of Prosthodontics.

Jim has extensive experience designing and creating silicone restorative prosthetics covering the auricular, nasal and orbital regions as well as fingers, toes, hands and feet both partial and whole that utilize implant retention as well as anatomical and adhesive retention.
MSP FACULTY
Dr. Mousa Mirakhor
Pharmacy
Dr. Mousa Mirakhor, is the pharmacist in charge at LA Compounding pharmacy. Born and raised in Iran, Mousa immigrated to the United States at the age of 7 with minimal knowledge of the English language. With hard work and perseverance, Mousa started taking science courses in English and not only teaching himself these difficult courses, but also trying to understand the English language as well.
Dr. Mirakhor graduated from UCLA with honors and went straight to an accelerated 3 year pharmacy program, Roseman. After graduating Roseman, he started working at a chain pharmacy and soon realized that he wanted to have a more patient centered approach thus, he opened up LA Compounding Pharmacy.